**11 new vacation apartments have been created here**
NEW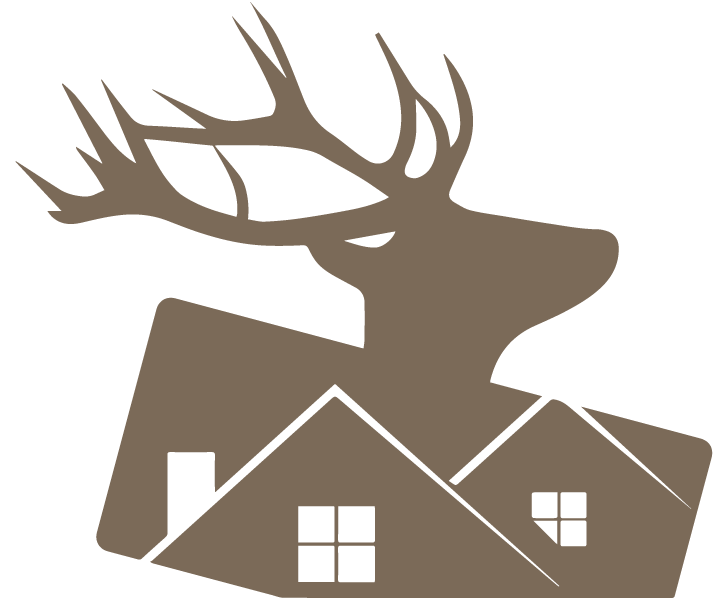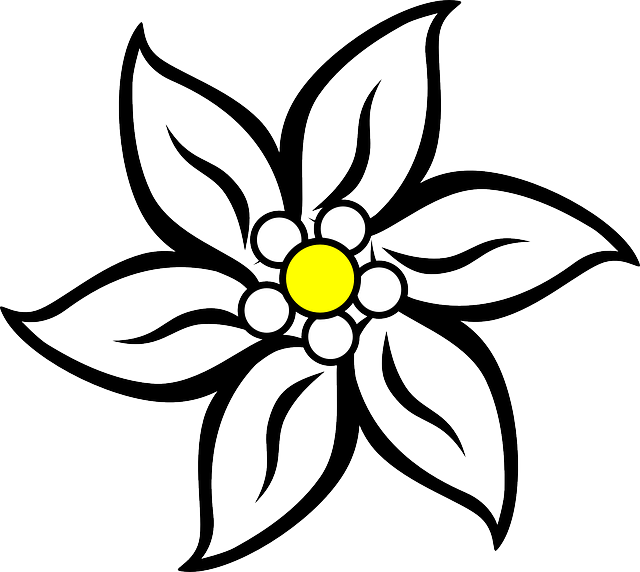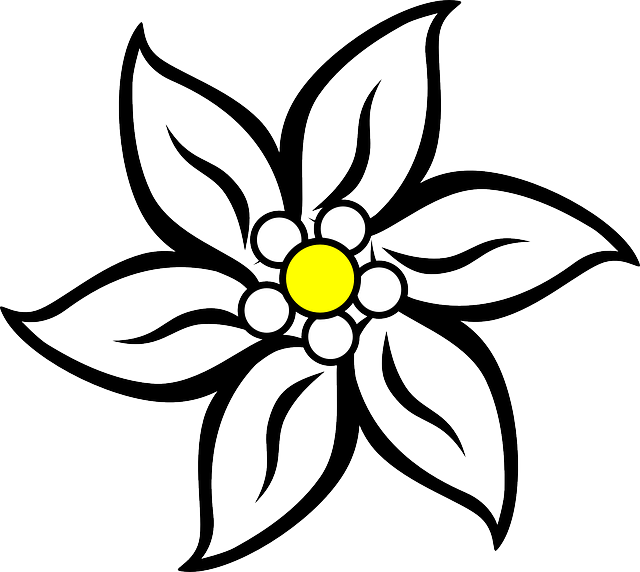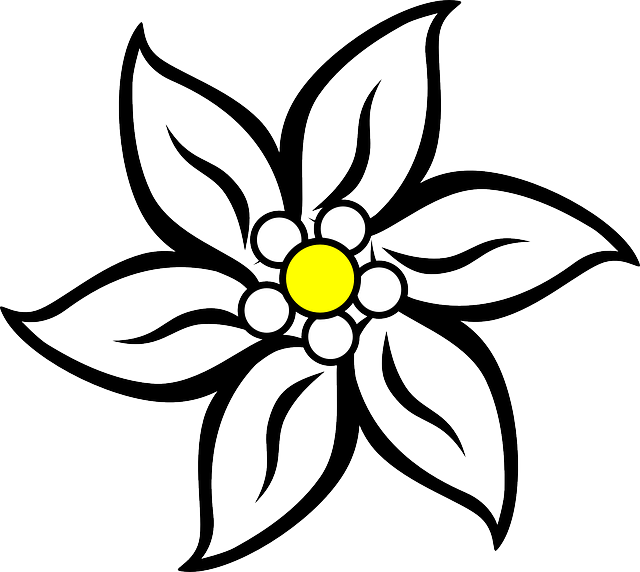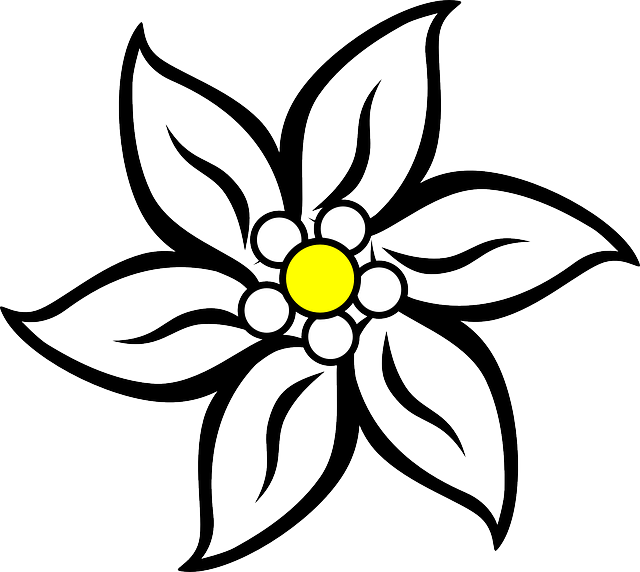 A holiday home near the centre
C as in Central
---
Two vacation homes for your vacation in the tranquility of the mountains and yet centrally located in Lofer in the province of Salzburg - this is our vacation home Central with 15 modern apartments.
The apartments have 35 to 70 m2 and terrace or balcony and are located only a few hundred metres from the lifts of the Loferer Alm ski area. Right nearby there are restaurants, supermarkets, pharmacy and pastry shop and much more.
A sauna in the building relaxes you in the evening after an adventurous holiday day. Washing machine and dryer are there of course.
Bikes in the summer and tobogganing in the winter are available at no cost. In the building there is a kids' playroom with playstation, table football, air hockey, etc. In the garden we have a playground for the children with climbing tower, slide, trampoline and sandbox.
Just leave your car parked and enjoy the independence in your holiday apartment in the Saalachtal in Salzburg.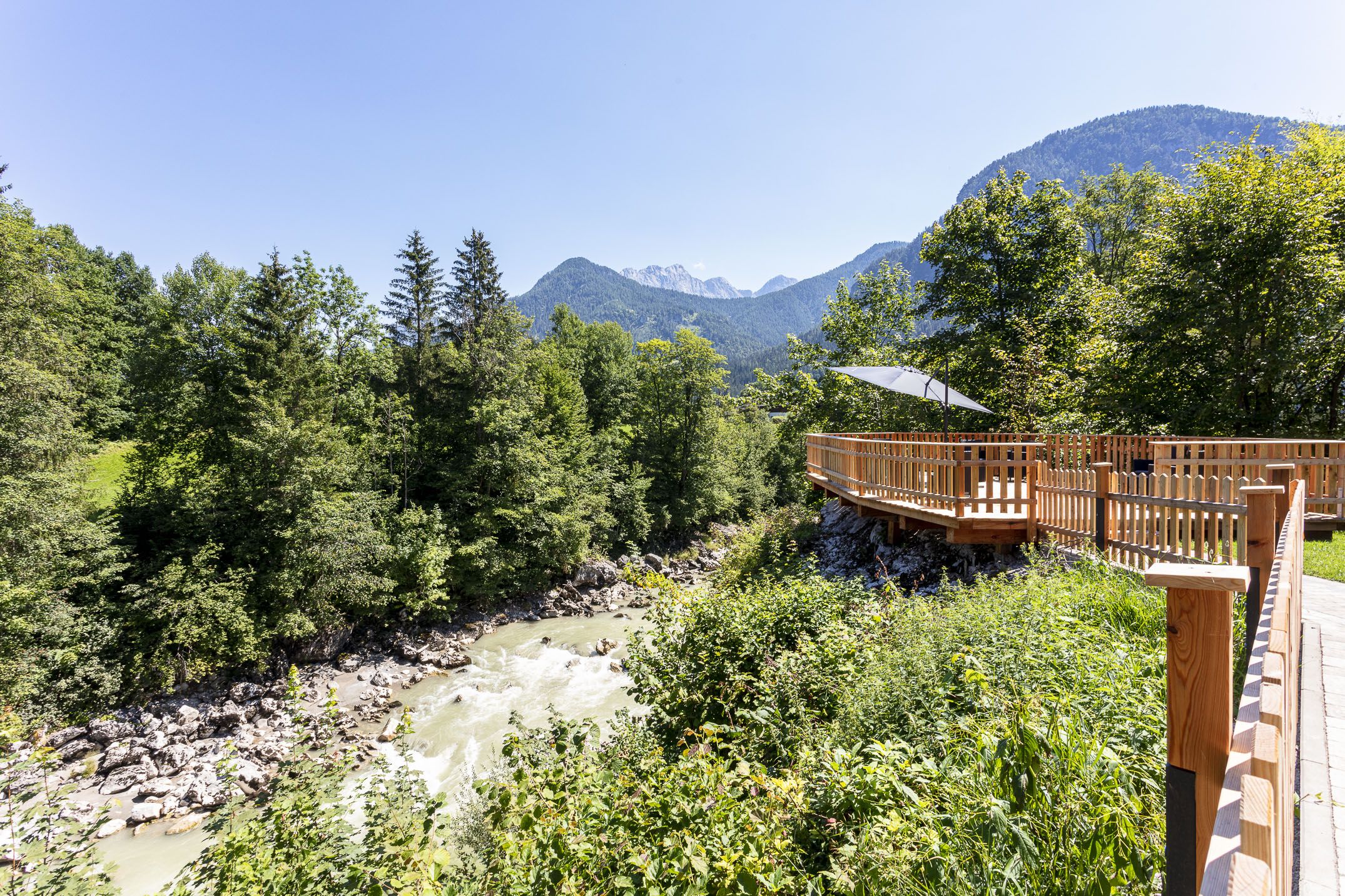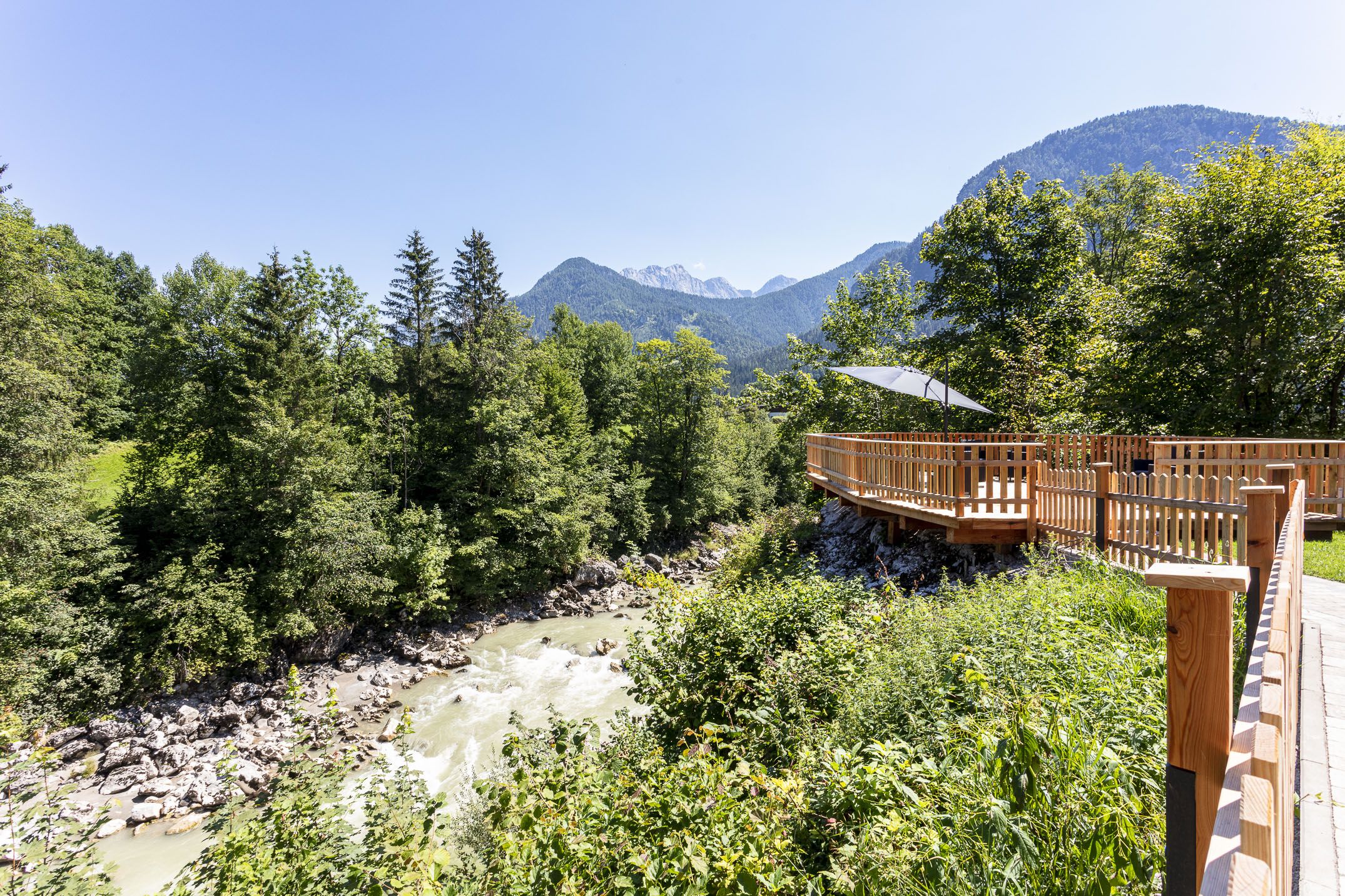 Overhang terrace
With the house's own overhang terrace above the Saalach you can relax with your loved ones during your vacation in Lofer. Often you will see a rafting boat or a canoe floating by while you look into the natural landscape of the Salzburger Land.
The holiday apartments
The 15 apartments in the Central building are perfect for families or friends. Up to 6 people per apartment create place for 84 guests in this building. The holiday apartments with 35 to 70 m2 are comfortably and fully equipped. 
Bikes and sleds (toboggans) are available for free use. There is a washing machine and dryer in every apartment.  
Use the sauna after a summery hike or a wintery day of skiing or jump into the steam bath and warm up again. Enjoy the evening in your home in the mountains!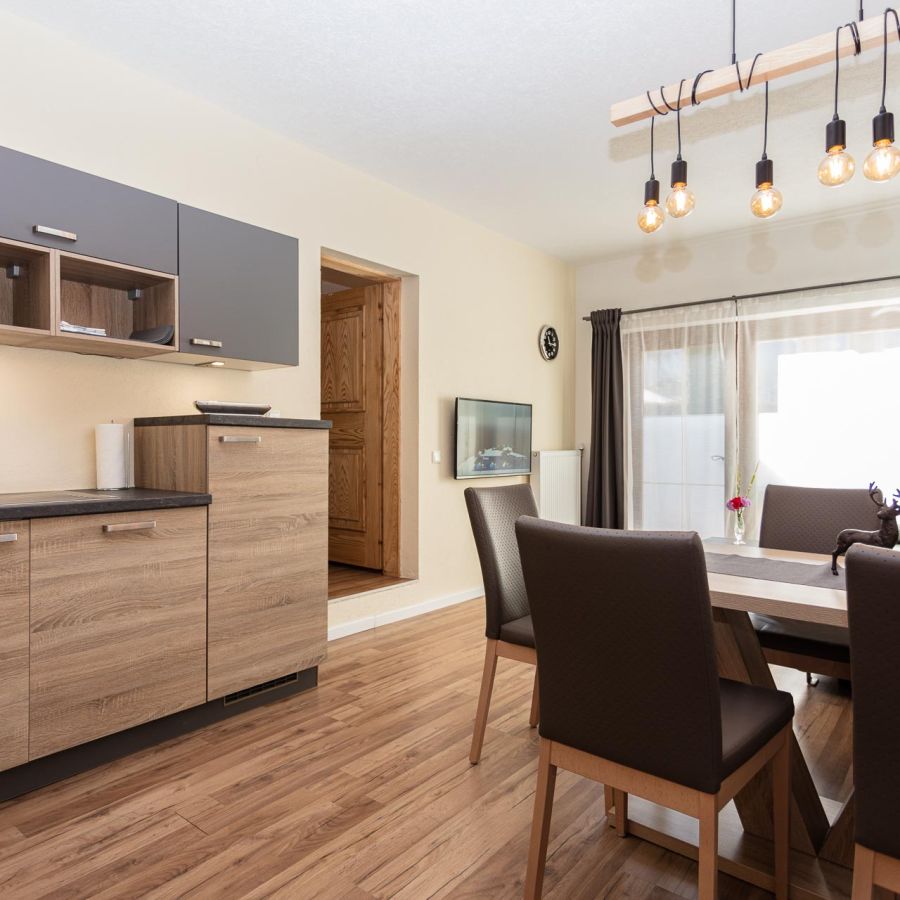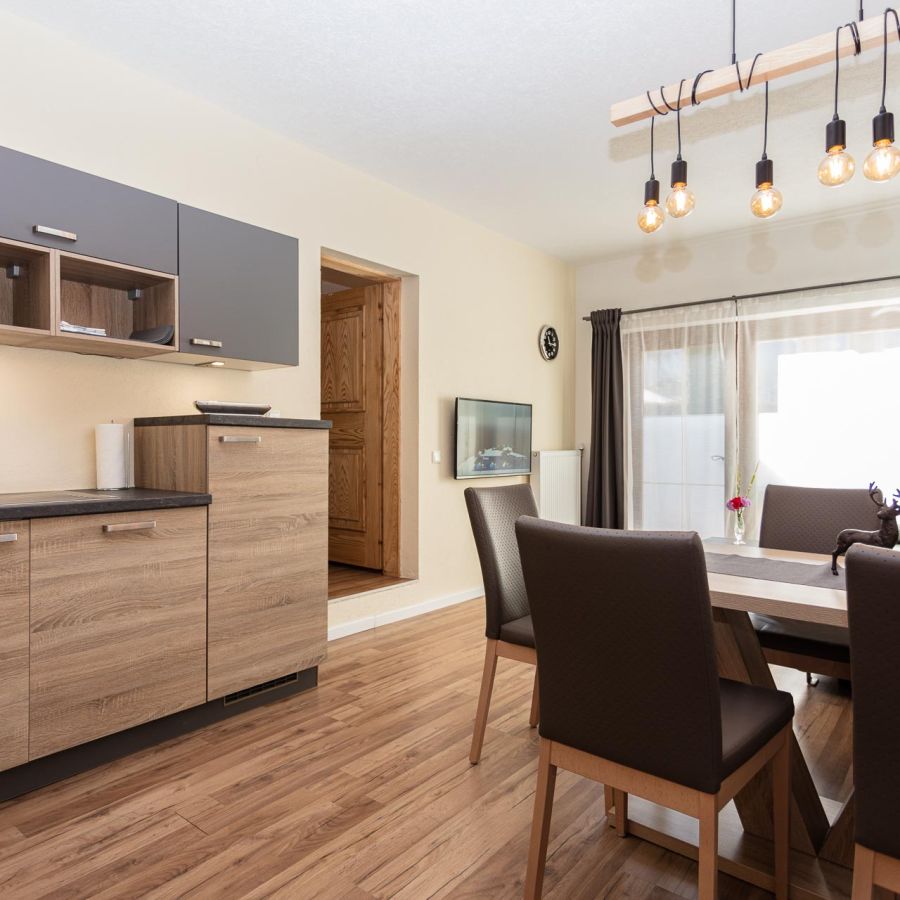 Kienberg
The view of the green forests and high mountains gives you peace and relaxation and take you right into that "holiday feeling". The apartment is perfectly laid out and really cosy. 
Book your unforgettable holiday in the Kienberg holiday apartment in the Centrum buidling in Lofer.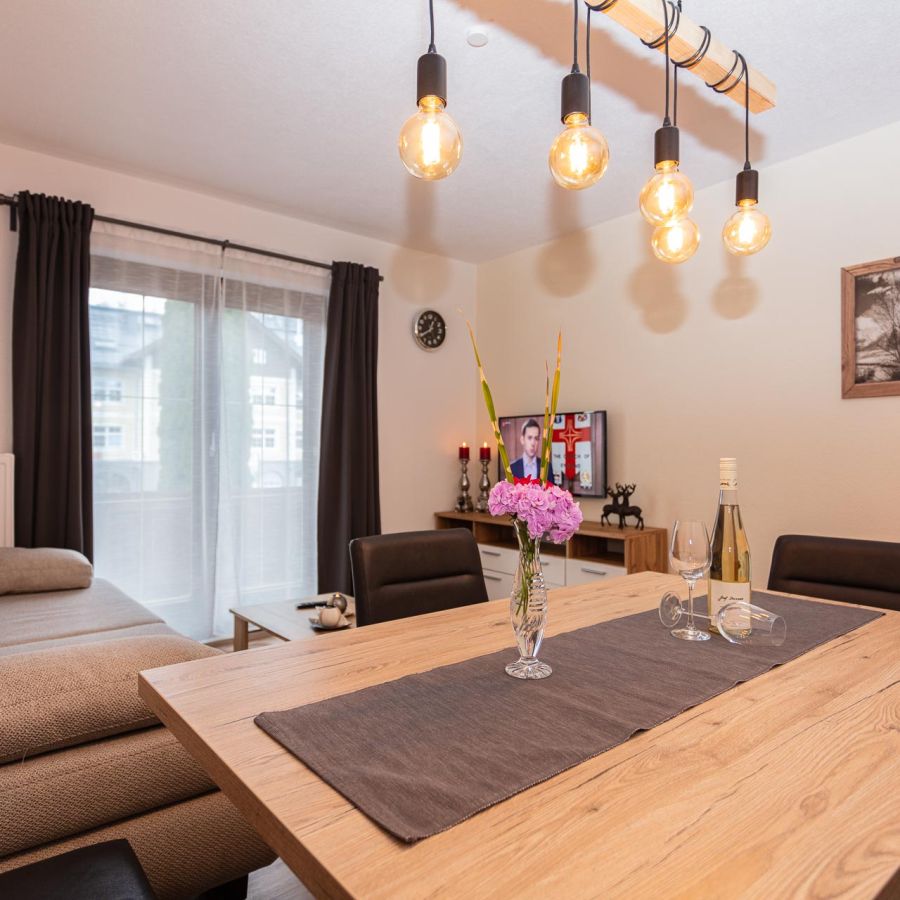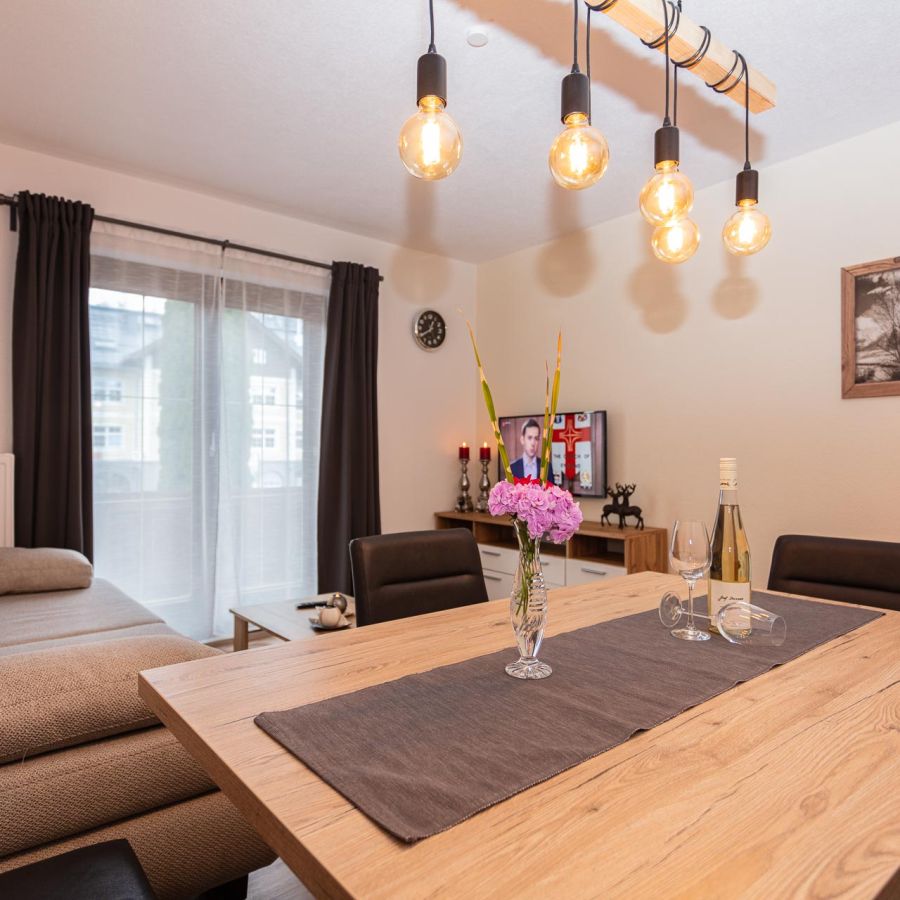 Saalach
Eine Wohnung mitten in den Bergen und doch zentral im Ort. Dazu ein Garten und ein vorbeifließender Fluss mit einem beruhigenden Plätschern - was braucht man mehr für einen perfekten Urlaub? 
Die Wohnung mit 55 m2 ist für 2 bis 6 Personen geplant und diese werden sich hier auch "wie zu Hause" fühlen. Versuchen Sie es - Sie werden begeistert sein!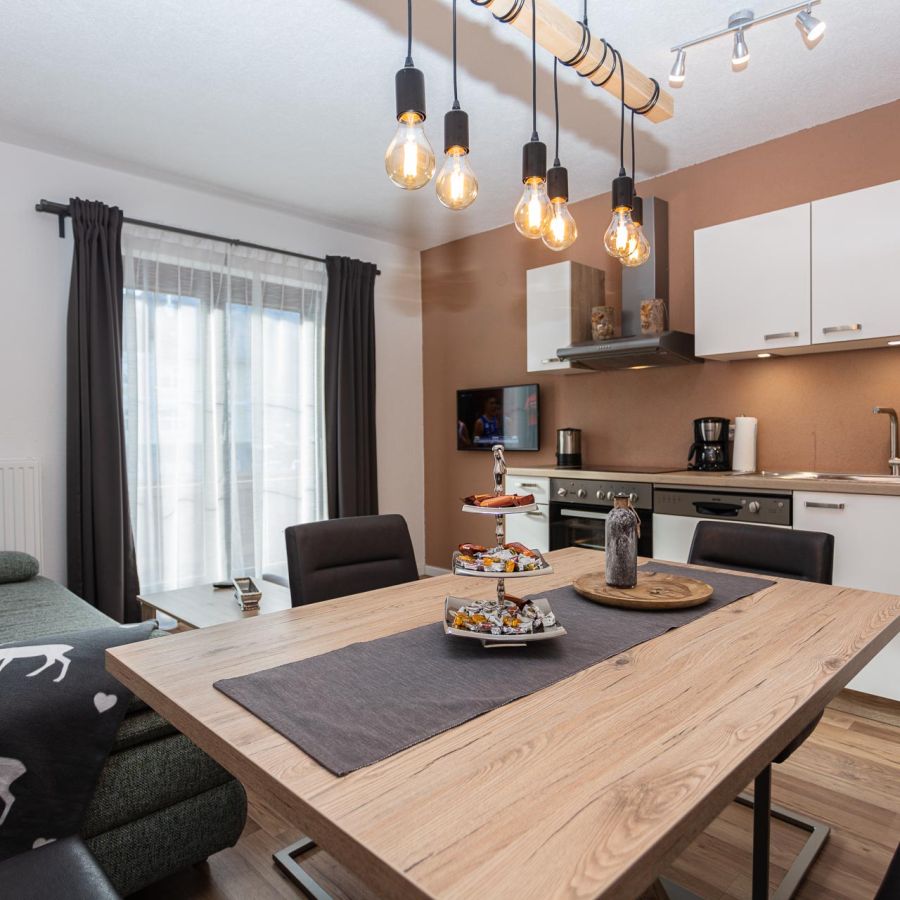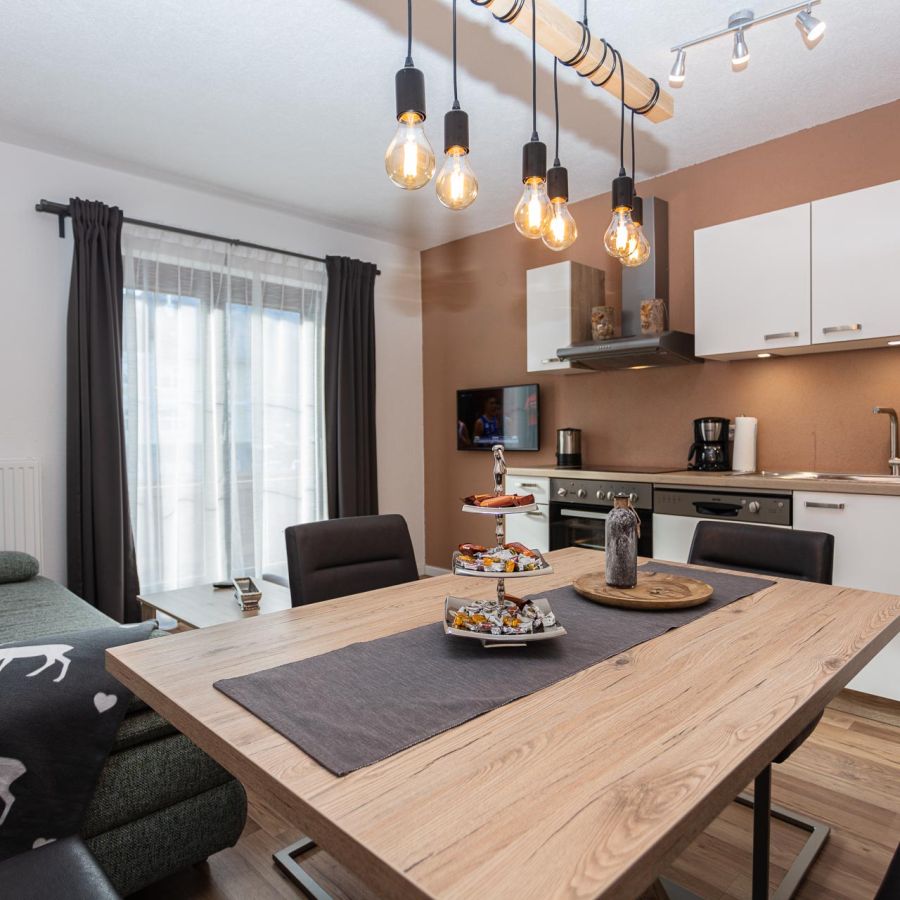 Dietrichshorn
55 m2 is a perfect size for a holiday apartment for two to six people. The furnishings leave nothing to be desired. In addition, you have a garden available to have a BBQ evening, for example. You can also use the bikes and sleds (toboggans) in the building for free. 
Book this apartment now with complete furnishings and many extras for your dream holiday.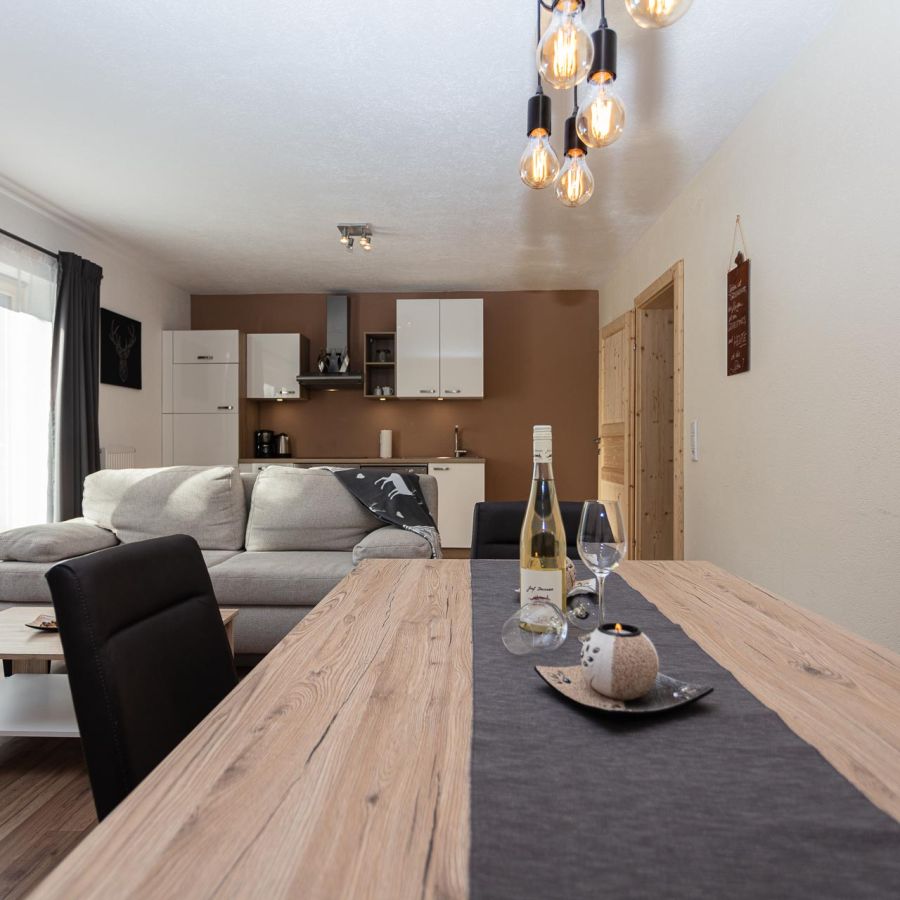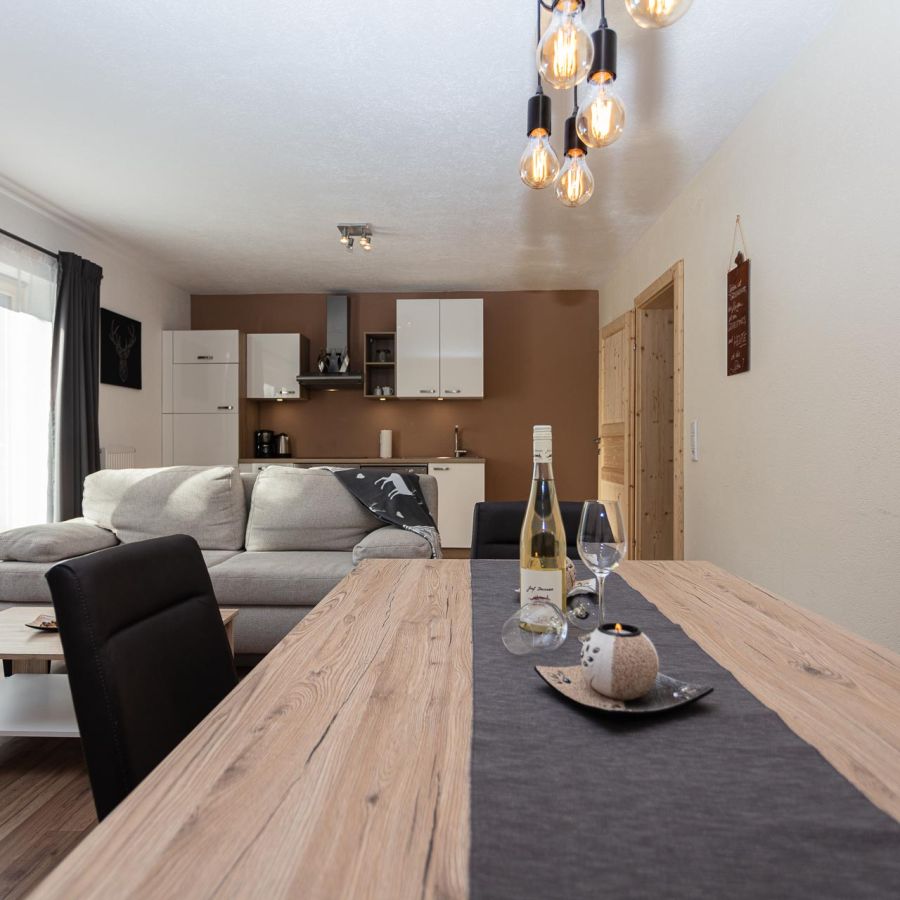 Reifhorn
Bei der Ferienwohnung Reifhorn handelt es sich um die größte der vier Wohnungen im Haus. Hier können Sie sich mit bis zu 6 Personen austoben. Der Wohnraum mit Küche ist gemütlich und praktisch eingerichtet. Vollausstattung ist selbstverständlich! 
Buchen Sie schnell - diese Wohnung wird oft gebucht!
---